Jeu, 24/03/2022 – 13:33 | De : Ivonne Kawas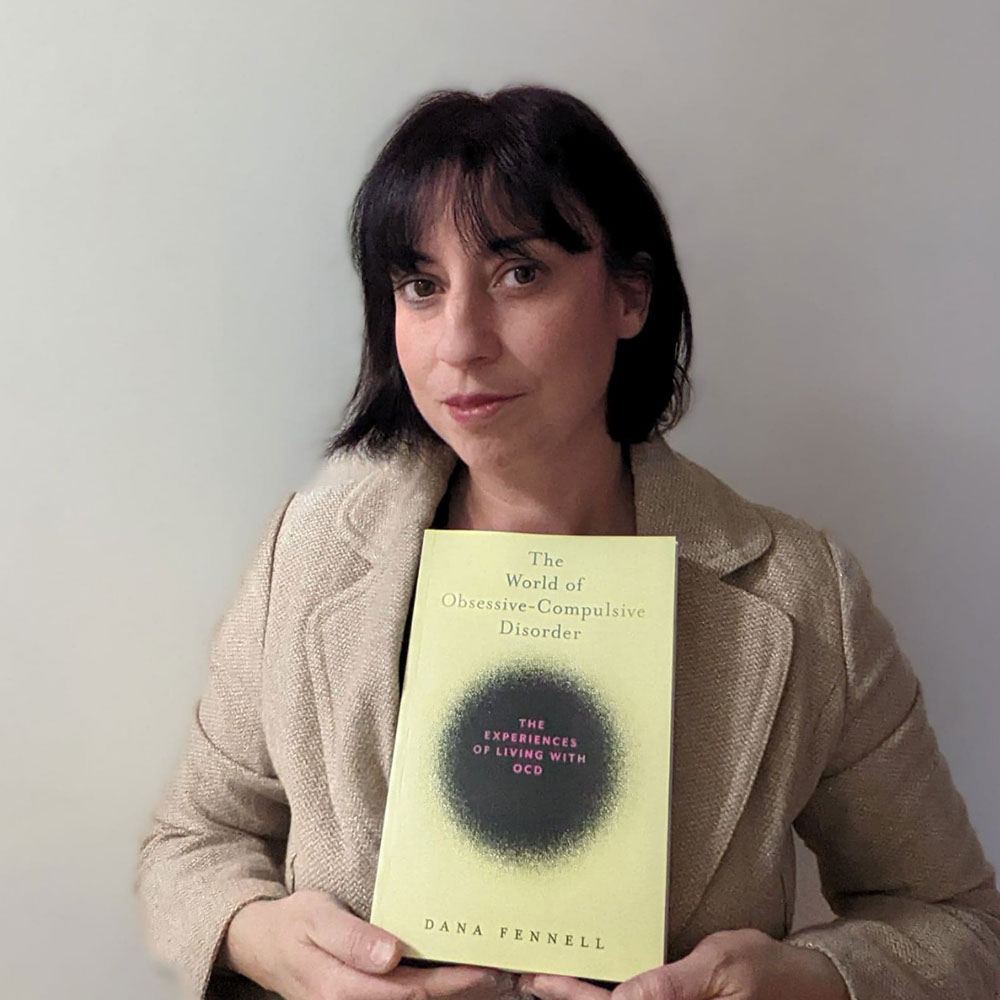 Guidé par les récits de première main de ceux qui souffrent de troubles obsessionnels compulsifs (TOC), le Dr Dana Fennell, professeur de sociologie à l'École des sciences sociales et des études mondiales de l'Université du sud du Mississippi (USM), explore le souvent mal compris, trouble mental banalisé et parfois stigmatisé dans son nouveau livre, "The World of Obsessive-Compulsive Disorder: The Experiences of Living with OCD" (NYU Press, 2022).
Basé principalement sur des entretiens avec plus de cinquante personnes aux États-Unis et au Royaume-Uni qui ont ressenti qu'elles avaient un TOC à un moment donné de leur vie, le Dr Fennell met en lumière la réalité des personnes qui en font l'expérience, y compris leurs luttes avec lesquelles ils font face dans le travail et dans la société.
De plus, pour approfondir ses recherches, la Dre Fennell s'est également entretenue avec des membres de la famille de personnes atteintes de la maladie, des thérapeutes et des personnes qui aident les personnes atteintes de la maladie de manière innovante. Il a également collecté et analysé des documents en ligne sur le trouble et a interrogé plus de cinq cents étudiants sur leurs perceptions du trouble.
Ses recherches révèlent la diversité des façons dont le trouble se manifeste, quand et pourquoi les gens en viennent à se percevoir comme un problème, quelles options de traitement ils poursuivent et comment ils ont du sens et comment ils gèrent leur vie.
Le Dr Fennell souligne que sa recherche est importante parce que les problèmes de santé mentale sont un problème mondial et lié au handicap. Ainsi, en contribuant à la compréhension par la société de la stigmatisation et de la banalisation d'un trouble complexe, elle initie l'exploration de moyens de réduire les problèmes sociaux.
« En savoir plus sur la vie des personnes atteintes de ces troubles favorisera une société plus productive et humaine qui soutient la santé mentale des gens. Les gens plaisantent souvent sur "être TOC". Cependant, la connaissance publique et parfois professionnelle du TOC peut être limitée. Les personnes atteintes de ce trouble passent régulièrement des années à lutter sans aide et sont parfois mal diagnostiquées ", a déclaré le Dr Fennell." Le livre aide les lecteurs à comprendre les espoirs et les difficultés auxquels sont confrontées les personnes souffrant d'obsessions et de compulsions qui étaient auparavant cachées. "
Parce que le TOC affecte les gens de manière compliquée et différente, le Dr Fennell déclare : « J'espère que le lecteur verra les liens entre sa vie et celle des personnes dans le livre. Les préoccupations des personnes atteintes de TOC sont celles que beaucoup d'entre nous ont dans la société contemporaine, car le contenu des obsessions des gens varie selon la culture et est lié aux angoisses de cette époque. "
Il ajoute : "Nous vivons dans une société qui peut favoriser les doutes et les incertitudes, surtout pendant cette pandémie."
Certains des éloges du livre incluent des commentaires de Mike Vatter du podcast "OCD: Sharing Our Stories", qui a qualifié le livre de "lecture essentielle" et de Frederick Aardema, chercheur et praticien, qui a écrit que "c'est une contribution merveilleuse et indispensable pour permettre aux personnes souffrant de TOC de parler dans leurs propres mots, afin que nous puissions tous en tirer des leçons. "Pour en savoir plus sur le Dr Fennell et ses recherches, consultez son profil de la faculté USM. pour en savoir plus sur le livre, visitez NYU Press.